Search Jobs In Counties Donegal, Derry and Tyrone, Ireland and Northern Ireland
About Advance Recruitment:
Advance Recruitment provides recruitment services in Donegal, Derry and Tyrone. Advance Recruitment specialise in all areas of recruitment.
Advance Recruitment are the preferred suppliers to many leading companies in the local area, from IT Companies, Manufacturing Plants, the Hospitality Sector, Engineering Firms, Accountancy Practices and FMCG Sector whether it be of a temporary,contract or permanent nature.
Advance Recruitment ensures that our search process creates 'a good fit for a good organisational fit'. Confidentiality is strictly monitored at all times for both the client and the candidate. We are here to provide recruitment solutions for job hunters and employers.
Contact Us:
Tel:
000353(0) 86 855 7869
Email:
sharon@advancerecruitment.ie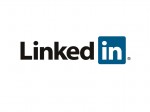 Join us on Linkedin
Providing recruitment solutions solutions for job hunters and employers throughout Donegal, Derry and Tyrone, Ireland and Northern Ireland